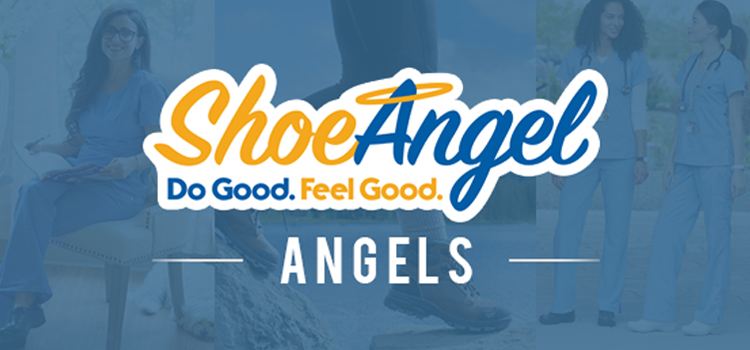 Introducing the Shoe Angel Advocate Program
It's almost the end of the year!
That was quick. It's been an exciting 12 months of building new partnerships with some amazing facilities and working hard to expand our products and services to better provide for the medical community's footwear needs, but it's time for us to look to the future. We want to continue to build stronger and more mutually beneficial relationships with our facilities, their employees, and the surrounding communities, therefore, we are excited to introduce our new advocate program, Shoe Angels' Angels!

With the new program, employees at any of our partner facilities can sign up to be an Angel, meaning they will have the ability to earn rewards like free shoes for spreading the word about their facility's Shoe Angel website. We'll provide everything needed, from discount cards to flyers to promo codes, so anyone can help us share the Shoe Angel message. The more an advocate's unique promo code is used, the more free pairs they'll earn. Not only will more people walk away with great shoes at an awesome discount, more shoes means a bigger check to your facility's foundation or charity!
To learn more about becoming an advocate, or about the Shoe Angel program in general, just get in touch with us and we'll be happy to help. Full Program Agreement details are available.